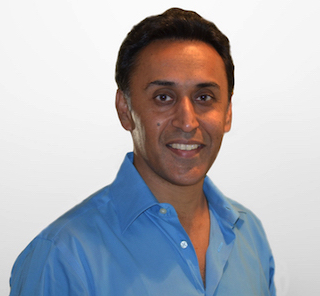 Amandeep ("Aman") Narula
President and Founder
---
I am an ex-software executive who in 2009, after 17 years, decided to change tracks and follow my passion for leadership development in youth.
It all started when I could not find quality afterschool programming for my three boys who at the time were in elementary school. I wanted a place which not only was a safe place with loving teachers who challenged my boys, but also a place for learning all the many things that public schools nowadays do not offer their students, like theater, soccer, destination imagination, formal public speaking training, and so on.
I talked to a few of my neighbors and found, not surprisingly, that I was not the only parent who wanted an enriching environment for their children between 3pm and 6pm.
And so, I founded Positive Ally® and the journey continues.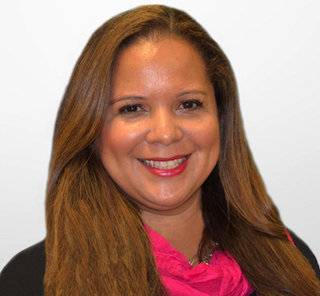 Dede Torrez
Director Quality & Curriculum
---
I have 20 years of teaching experience. I have been with Positive Ally® since 2010 and was its very first hire. I joined Positive Ally® as a Site Director of the after school program for the first few years, and have now transitioned to senior management.
Born and raised in California, I earned a BA from California State University Chico. After graduation, I was accepted into the first cadre of the concurrent credential program and received graduate teaching credentials in both Elementary and Special Education with emphasis on cross cultural language and development.
Upon completion of graduate school, I accepted a teaching position with Evergreen School District, San Jose, CA at a California Distinguished School as well as a National School Award recipient. I was selected amongst many to be a District Wide mentor to new teachers and student teachers. I relocated to Washington in 2005 and worked in Renton and Bellevue School Districts before joining the Positive Ally® team.
Teaching comes naturally to me and I easily connect with children and families. In fact, what I find most fulfilling and rewarding about being an educator is the lifelong connection between students and teachers. In fact, I keep in touch with several of my former students and families. It has been a pleasure to watch former students graduate college, get married, and have children. To see my young students grow into responsible and amazing adults, is what makes me smile and why I know this was the career for me!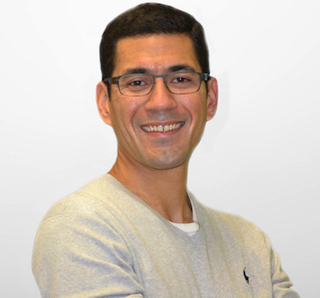 Chris Poulsen
Director-DMV, Virginia
---
My personal drive to help others enrich their lives is who I am. For the last 12 years I have been involved with people of various age groups from elementary school to successful adults. I've done many actions from helping others learn English, learn effective communication skills, life-coaching some to overcome their difficulties and personal blocks, to helping children learn how to study.
I was offered a position at Positive Ally® to expand us to the east coast and I'm very proud to announce that our first location in Virginia has successfully opened in Fall of 2016! While running a business comes easy to me, having run a successful business in my previous life, my true passion is to be with the young students of Positive Ally®. Since being here, I've helped our students grow as public speakers, learn the mechanics of various sports, hiked with our kids many places including to the top of Mt. Si, coached them in their homework so they learn what they are studying in school and helped them learn vital life skills.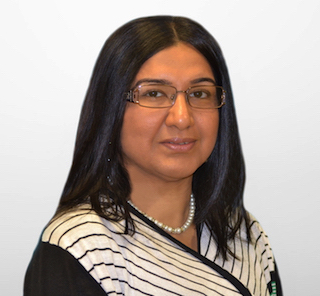 Sripriya Vishwanathan
Program Director
---
I have a passion for teaching. I have been with Positive Ally® since 2011. My job at Positive Ally® has been a wonderful blessing.
Born and raised in India, I earned a BS in Computer Science from MS University and subsequently obtained an Masters in Computer Application from MS University. I started my career in India and worked as a Lecturer for four years and then got married and relocated to Atlanta, Georgia in May 2001. I was working as a Substitute teacher with the Cobb County School District for three years. I took a break to raise a family and relocated to Redmond, Washington in 2008 and eventually joined the Positive Ally® team. The Redmond Ridge community knows me very well and I have invested a lot of time building relationships with students and parents over the past four years.
My husband Vishy and I, are celebrating fifteen years of marriage in 2016. My only son, Anikait, is our pride and joy. We love outdoors and they enjoy playing board games together.
"This is a true testimonial of all the hard work you all are putting in! Wow… we are super impressed. I enjoyed seeing him to do all the stretches… we see an overall development. The program is not bookish and it is wonderful to see him blossom through real life experiences. We are very happy with the program and only have good things to say – even the walk from school to the center helps him get fresh air and build immunity. For the first time I don't feel guilty about leaving Aatish and going to work – that has been a big relief. Also we spend more family time as he gets home work done at PA. All we have to say is THANK YOU, THANK YOU for all your effort, Ms. Dede is awesome (she is very real in her expectations from the kids and parents)"

— Aloka &Nilesh Parson
"I have been so pleased with the additional support that Positive Ally® provides me. It is great to know that homework packets are being taken care of in the program to free up my time at home for reading and other work. I am also very happy with the variety of extracurricular programs and sports that Positive Ally® is introducing to her. It is far more than I could hope to expose her to on my own."

— Krish Ringenbach
"I have to admit that I was nervous about switching Joshua from B&G Club to PA. When I made the decision to switch, I had a bit of anxiety about whether PA will work or not. In retrospect, I think that was one of the best decisions I made. I am glad that PA has worked for Joshua and me so well. Joshua has learned so many new things in the few months that he has been with Positive Ally®. When he comes back home from PA, most of his homework is complete and we get more bonding time with him. The teachers are very loving, passionate and proud of the work they do. My wife and I are glad that we made the switch to PA and happy with the results "

— Joe Morris
Positive Ally® has been phenomenal in helping our son achieve his true potential. With our work lives and associated travel we would not have been in a position to focus on homework and extra curricular activities, the wide spectrum of which, he has so effortlessly enjoyed after school at Positive Ally®.

— Amol Adgaonkar